This example itinerary takes you to Sri Lanka's most famous cultural sites and also includes a safari and plenty of activities. You will end up on the east coast beaches which are ideal for a visit during the European summer holidays when there should be plenty of sunshine. You explore the country with a driver/guide and a wide range of different accommodation types are available. We can adapt any aspect of this itinerary to ensure that it is suitable for the ages of your children and your travel dates.
Highlights
  Climb the lion fortress of Sigiriya
  Go on safari to spot leopard
  See elephant at Minneriya
  Visit ancient ruins at Polonnaruwa
  Relax on the beach in the northeast
15 days from £1,625 pp
Plus international flights from £450.
A two-week holiday in Sri Lanka for a family of four usually costs from £6,500 plus flights.
Sri Lanka Summer Tour day-by-day itinerary
Day 1 Colombo coconut plantation

Arrive at the airport in Colombo where you are met by a Stubborn Mule Travel representative and transferred to your hotel, about an hour's drive from the airport. This is a beautiful converted mansion in the heart of a coconut plantation, with frangipani trees lining the drive and spice trees dotted around the landscaped gardens. Once you arrive, the rest of the day is free to relax.
---
Day 2 Colombo coconut plantation
A full day to relax and enjoy the ambience, swim in the pool or take part in one of a variety of activities. Children will enjoy climbing on board a bullock cart to explore the estate, where you can see first-hand how the ubiquitous coconut is grown and picked. Or head to the kitchen and join the chef for a lesson in Sri Lankan cuisine. Alternatively, we can arrange bicycles so that you can head out into the countryside on peaceful village roads and get an insight into the way of life of rural Sri Lanka.
---
Day 3 Wilpattu National Park
You will have a free morning for a final swim in the pool. Later drive north to Wilpattu National Park where you will spend two nights in an African style safari camp. In the late afternoon take the children on a gentle walk around the fringes of the park in search of some of the smaller animals that can be found here before returning to camp for dinner around the camp fire.
---
Day 4 Wilpattu National Park
Today you will spend a full day in Wilpattu National Park in search of wildlife. The park is the largest in Sri Lanka and is spread across a large area that is home to more than 50 natural lakes. These lakes are a magnet for wildlife and the park is home to a significant leopard population.
---
Day 5 Sigiriya
After breakfast leave for Sigiriya, heading north through picturesque countryside of coconut plantations and lush green paddy fields. The drive today is around 3.5 hours. Sigiriya is a huge rock fortress built in the 5th century on top of an enormous, sheer sided rock. It is quite a steep climb up to the top but the views are immense.
Younger children will enjoy walking between the giant lion's paws on the way up the stairs, the last remnant of a giant lion's head that visitors used to have to climb through to reach the fortress. There are also further ruins, gardens and caves around the base of the rock that the children can explore. Older children might then be side tracked by the souvenir market… the perfect place to hone their haggling skills!
Read MoreRead Less
---
Day 6 Dambulla Buddhist Caves & Minneriya National Park
After breakfast join pilgrims in Dambulla to climb up to a vast series of caves covered in brightly coloured frescoes and statues of Buddha and his disciples that date back more than 2,000 years. This is a UNESCO world heritage site and is very impressive. Along the way the children will enjoy watching the large number of playful monkeys that live in and around the temple, although keep a close eye on your belongings, as they are quite keen on cameras or any snacks that you might have on you!
In the afternoon you will take a safari in Minneriya National Park. The park is famous for its large herds of wild elephants as well as deer, wild boar, water buffalo and jackals. This is one of the best places in Asia to see wild elephants and you can get remarkably close to large numbers of the animals; the herds are sometimes 150-200 strong.
---
Day 7 Polonnaruwa ancient city
This morning you visit the fascinating site of Polonnaruwa where you can explore the magnificent remains of Sri Lanka's medieval capital. The ruins are quite extensive and include a number of exquisite temples, giant Buddhist carvings and huge lakes which formed the basis of a remarkable irrigation system. If your children are old enough we can arrange for you to cycle around the site; younger children will love a game of hide and seek amongst the extensive ruins.
Later you will travel to Trincomalee on the North East Coast and will have time to clamber around the Portuguese Fort before continuing to the beach.
---
Days 8-9 Trincomalee & beach
Two full free days to enjoy the beach. If you are interested you could take a boat ride in search of blue whale and dolphin, as this is one of the best places in the world for blue whale sightings. Alternatively you could head to Pigeon Island and go snorkelling. We can book these excursions in advance for you if you would like, or you can decide once you arrive what you would like to do.
---
Day 10 Stay on tea plantation
After breakfast drive to the heart of some of Sri Lanka's most picturesque tea plantation scenery. You will stay for two nights in a 1930s tea planter's bungalow with incredible views.
The estate covers an area of around 98 acres, most of it used to grow tea although there are also a number of cows and a small pepper plantation. The area around the estate is spectacular and if you are feeling active you can follow peaceful trails through the tea fields, down to a waterfall at the base of the valley where you can swim. Alternatively you can just relax by the swimming pool and enjoy the views over the Knuckles Ranges.
---
Day 11 Tea plantation hike
This morning you will be accompanied by a local guide for a hike into the countryside. The duration can be tailored to your energy levels on the day but whichever direction you head in the views are gorgeous. If you prefer, you can keep the day free to laze by the pool, take part in a cookery demonstration or wander down to the local village, explore the temple and meet the locals.
---
Day 12 Kandy
After breakfast this morning you will depart for Kandy where you visit The Temple of the Tooth, which is believed to hold one of Buddha's teeth and is one of the most important Buddhist pilgrimage sites in the world. You will also have the chance to explore the Botanical Gardens which are beautifully laid out and provide the perfect place for younger children to let off steam. Late you will watch a cultural performance of traditional Kandyan dancing and devotional fire walking. It is fascinating to watch as hot coals are brought out and laid on the stage before the dancers walk briskly over them.
---
Day 13 Kandy & elephant walk
This morning rise early for a hike in the Udawattakella Nature Reserve which encompasses the woods bordering the Temple of the Sacred Tooth Relic in Kandy. This is an interesting sanctuary and the lush and relatively untouched rainforest provides a haven for birds and monkeys.
You will then head to the Millenium Elephant Foundation where your family will join together with a mahout (elephant carer) and spend time looking after your own animal. The children will particularly enjoy taking the elephant into the river and helping scrub the wrinkled skin….watch out as you may get squirted with a jet of water from the elephant's trunk!
---
Day 14 Muthurajawela Nature Reserve
This morning you will drive back to Negombo, a beach resort just next to the international airport.
In the afternoon you will take a boat ride into the Muthurajawela Nature Reserve. This huge area covers 7,000 hectares and is located within the tropical wetlands between Colombo and Negombo. The area is gorgeous, with endless small water channels, thick mangrove forest, swaying palm trees and abundance of birds and butterflies. You may be able to spot herons, storks, waders and brilliantly coloured kingfishers.
The children will enjoy keeping their eyes peeled for larger animals including monitor lizards and an occasional python and crocodile.
---
Day 15 Departure
After checking out of your hotel, transfer to the airport in time for your flight home.

Call us and we will be happy to provide you with a free-of-charge no obligation itinerary and quotation designed for you.
Unparalleled family travel experience
Specialist knowledge across three continents
Hand-picked local partners
Every holiday is tailor-made for you
100% financial protection
24hr emergency contact number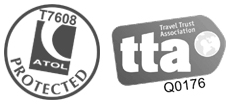 100% Financial
Protection
We are members of the Travel Trust Association, a trade association of Travel Agents, Tour Operators and Travel Organisers that operate trust accounts in order to provide financial protection for the consumer. Membership number Q0176.
Our ATOL number is T7608.