The ancient and the modern collide head on in China. This is a land of skyscrapers, gleaming shopping centres and state of the art technology. But it is also a place where old and young meet in parks to practice tai chi, where narrow alleyways are crammed with steaming pots of fresh dumplings and where buffalo plod through muddy paddy fields, tilling the land as they have done for millennia. There is always something to marvel at on our China family holidays and plenty to challenge and delight both the novice and experienced traveller.
The great sights need little introduction – who would not want to walk along the Great Wall, first constructed more than 2,000 years ago, or gaze at the tomb of Qin Shi Huang with his army of terracotta warriors, built to protect him in the afterlife?
But with a history as rich as that of China, and a land mass as huge, there is an extraordinary wealth of other destinations which you may never have heard of but which are perhaps even more rewarding to include in a family holiday to China. For example the terraced hillsides of the 'Dragons Backbone', the deserted sand cities lost in the Taklamakan desert, the giant Buddhas of Leshan and Luoyang or Tiger Leaping Gorge, a deep chasm carved through the mountains by the Yangtse. There is so much to see that it is impossible to cram everything into one trip and many travellers are bewitched and come back year after year.
China is a living history book where children can walk in the footsteps of long-dead emperors, visit the starting point of the fabled Silk Road that brought Buddhism to Eastern Asia (and noodles back to Europe in the form of spaghetti!) and learn about the rise of communism and the devastating impact that this had in the mid 20th century.
But there is far more to China than just history. There are kung–fu shows, acrobatic performances, pandas and cooking classes as well as the opportunity to explore by bike, tram, ferry, cycle rickshaw, bamboo raft, overnight train and many more.
Some of our favourite activities on China family holidays include:
Walking the spectacular Jinshanling section of the Great Wall
Gazing at the vast army of terracotta warriors at Xian
Hiking off the beaten track into China's wilderness to visit hill-tribe villages
Taking a kung-fu class at the Shaolin Temple
Cycling amongst the paddy fields in Yangshuo
Visiting the Panda research centre in Chengdu
Take the steep funicular to 'the Peak' for stunning views of Hong Kong harbour
In addition the food in China is delicious and hugely varied, there is plenty of shopping (though you need to bargain hard) and the people are delighted and fascinated by foreigners, particularly children. There is something for everyone……the difficulty is in selecting which of the hundreds of places that you want to visit can be incorporated into your China family holiday itinerary.
Example China family itineraries
All of our itineraries are bespoke which means that they are tailor-made for your own specific family, taking into account the ages of your children, your interests, your budget and so on.
However, to give you an idea of what you could do on a family holiday in China, have a look at our sample itineraries, 3-week China Highlights and 2-week China Highlights.
Also check out the other places that you might like to visit on your trip and if you need further inspiration, have a look at our China photo gallery.
Lastly, check what the weather will be like at the time that you want to travel. Or simply give us a ring and we'll be delighted to advise you on the best China family holidays for you.

Call us and we will be happy to provide you with a free-of-charge no obligation itinerary and quotation designed for you.

Talk with our friendly team about your family travel needs.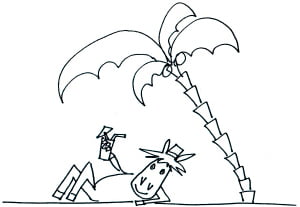 "The trip was totally awesome. We were thrilled with all the arrangements and the very hard working, friendly guides… everything worked like clockwork."