This 2-week example holiday takes in all the main highlights in Cambodia, starting in Siem Reap and finishing in Phnom Penh. You will see the ancient ruins of Angkor Wat and kayak through the mangroves. You will laze around on a beautiful tropical beach and explore the picturesque seafront town of Kep.
There are a wide number of different accommodation types available including many hotels with pools. Also remember that the itinerary can be tweaked to ensure that this is suitable for the ages of your children.
Highlights
  Explore Siem Reap & Angkor Wat
  Bike ride into the countryside
  Kayak through the mangroves
  Relax on a picture-perfect beach
  Eat barbequed fish in Kep market
  Discover Phnom Penh by tuk tuk
15 days from £1,625 pp
Plus international flights starting at £1,000
A two-week holiday in Cambodia for a family of four usually costs from £6,500 plus flights.
Cambodia Highlights day-to-day itinerary
Day 1 Siem Reap

When you arrive in Siem Reap you will be met at the airport by a Stubborn Mule Travel representative, who will take you directly to your hotel. The rest of the day is free for you to relax.
Siem Reap is the gateway city to the Temples of Angkor. These are absolutely incredible and will be a highlight of your trip. Angkor Wat is the name of the largest and most famous temple but there are literally hundreds. Some of these have been fabulously preserved and restored. Others are almost completely over-run by the jungle and feel very remote.
---
Day 2 Siem Reap
A full day to explore the Angkor Temples. You will start at the magnificent 'South Gate' of Angkor Thom. Here there is a colonnade of colossal human faces, carved from stone. Continue on from here to see the extraordinary Bayon Temple as well as Angkor Wat itself.
If your children are old enough we can arrange bikes for you to use as this is a great way to get around. The countryside is flat and it can be fun to cycle along some of the quieter roads, stopping off at the less visited temples. Alternatively we can arrange for you to get around by tuk tuk as this is a fun mode of transport that the children will enjoy.
---
Day 3 Siem Reap
A full free day to further explore the temples. We can either arrange for you to be accompanied by a guide or you can choose to explore on your own.
When you have had your fill of temple-hopping, Siem Reap is a very pleasant town with fantastic restaurants, markets and shops. Perhaps stop in a foot massage parlour. Here you can dip your weary feet in a fish tank and tiny fish will nibble off the dead skin!
There are plenty of other activities that we can include if of interest. These include cookery classes, ziplines through the jungle, quad bikes and village visits.
---
Day 4 Beng Melea & Tonle Sap
The first stop today is Beng Melea Temple, an enormous ruin the size of Angkor Wat but still completely part of the jungle. This is real Indiana Jones stuff with giant lianas that grow through the temple walls, thick undergrowth and dilapidated carvings.
From here you will continue to a stilt village built over the vast waters of Tonle Sap. This freshwater lake is home to traditional fishing communities and is best explored by a small wooden boat. You can sail amongst the stilt houses and through the flooded mangrove forest.
Return to Siem Reap for the night. In the evening perhaps watch a performance at the Phar Ponleu Selpak Big Top. This is a school of performing arts that puts on excellent productions of acrobatics and dance in a traditional circus big top.
---
Day 5 Siem Reap – Cardamom Mountains
This morning you will be transferred to the airport for a short flight to Sihanoukhville on the coast. From here continue to a resort in the Cardamom Mountains. You will stay in a lovely eco-lodge in the middle of a beautiful landscape of lush virgin forest. You can spend your time following quiet trails into the jungle, a haven for wildlife and many tropical birds. Alternatively borrow one of the lodge kayaks and explore from the water.
Read MoreRead Less
---
Day 6 Cardamom Mountains
This morning take a walk through the jungle to a waterfall and swim in the pool at the base of the falls. In the afternoon relax back at your lodge and enjoy the gorgeous views.
---
Day 7 Cardamom Mountains
This morning take a kayaking tour through the mangrove forest near your lodge. Navigating up narrow river inlets, with butterflies flitting through the gnarled roots, you feel as though you have entered another world.
Return to your lodge for a cooling dip in the river. In the late afternoon take a sunset boat ride on the river. Keep your eyes peeled for monkeys and brightly coloured birds.
---
Day 8 Cardamom Mountains – Sihanoukhville – Koh Rong / Koh Rong Samloem
After breakfast transfer to Sihanoukhville and take the ferry over to an idyllic island (either Koh Rong or Koh Rong Samloem depending on hotel choice). Here there are picture-perfect white sandy beaches backed by swaying palms. Bag a hammock or a beach lounger, find a quiet spot and soak up the views.
---
Day 9-10 Koh Rong
Two blissful days to relax and enjoy the beach.
---
Day 11 Koh Rong – Sihanoukhville – Kep
This morning you will return to the mainland. From here, continue along the coast to Kep, a quiet coastal town in the south. En-route you can visit the ghost city of Mount Bokor. This was built in the 20s by the French but abandoned by the 70s, leaving deserted ramshackle buildings often shrouded in mist and fog.
The twin towns of Kep and Kampot are very picturesque with lovely ocean and river views and distinctive crumbling French colonial architecture. They are a great base for a couple of days of gentle exploration of the surrounding countryside. This is a verdant landscape of emerald green paddy fields and pepper plantations, flocks of white egrets and small stilt villages.
This area has fantastic seafood and a strong restaurant scene. Dine on crab and giant prawns, freshly cooked on a barbeque.
---
Day 12 Kep
A free day to explore the local area.
---
Day 13 Kep – Phnom Penh
This morning you will leave the coast behind you with a transfer back to Phnom Penh. After a relaxing afternoon, take a picturesque sunset cruise along the Mekong, the best vantage point for a view of the city.   

---
Day 14 Phnom Penh
Phnom Penh is a small but attractive city that can be explored on foot or from the back of a tuk tuk. Your guide will take you to visit the Royal Palace, home to Cambodia's Royal Family (and also to a small ice-cream shop if that proves necessary!). You will also stop at one of the many pleasant cafes that line the Mekong River in the centre of town. Depending on the age of your children, you may also want to visit the Tuol Sleng. This is a museum on the site of a former Khmer Rouge prison. The exhibits are grisly but a visit can provide a fascinating insight into this traumatic period of Cambodia's history.
This evening perhaps have dinner at Friend's Restaurant, which is run by street children.
---
Day 15 Phnom Penh
Transfer to the airport for your flight home.

Call us and we will be happy to provide you with a free-of-charge no obligation itinerary and quotation designed for you.
Unparalleled family travel experience
Specialist knowledge across three continents
Hand-picked local partners
Every holiday is tailor-made for you
100% financial protection
24hr emergency contact number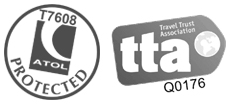 100% Financial
Protection
We are members of the Travel Trust Association, a trade association of Travel Agents, Tour Operators and Travel Organisers that operate trust accounts in order to provide financial protection for the consumer. Membership number Q0176.
Our ATOL number is T7608.