It's hard to beat Cambodia for a family friendly holiday. It's Asia in microcosm. There are spectacular temples, tropical beaches and colourful markets. The food is mouth-wateringly delicious and there are friendly locals. And all of this is contained within a bite sized, remarkably wallet-friendly package. The country is most famous for its breath-taking Ankgorian temples. Certainly even the most travel weary visitor will happily spend days exploring the hundreds of different ruins scattered through the jungle. However, there is so much more to Cambodia than just Angkor Wat and travellers are starting to spend a bit longer exploring this relatively undiscovered gem.
The interior is home to rolling countryside of verdant paddy fields, dense rubber plantations and small villages made from bamboo thatch. Bullocks amble along rutted tracks pulling carts laden with produce. Farmers sell freshly cooked corn from bubbling vats outside their houses. Roads are dotted with sugar cane stalls where you can stop for freshly squeezed juice.
There are gorgeous beaches in the south and remote jungles in the north. There is also an attractive capital in the centre which provides a great hub from which to explore. It's no surprise that Cambodia is quickly becoming one of our most popular destinations.
There is plenty here to keep the kids occupied! Some favourite activities on our Cambodia family holidays include:
Swimming from idyllic white sandy beaches
Temple-hopping at Angkor Wat
Searching for Irrawaddy dolphins on the Mekong
Watching more than a million bats fly out of a cave at sunset
Riding bikes along peaceful country roads
Eating lunch with a local family
Discovering remote jungle waterfalls
Learning to cook Khmer cuisine
Cambodia family holidays are fantastic for children. The Angkor temples are a child's dream, dotted through the jungle in various stages of decay and restoration. They can clamber over ruins, climb on enormous tree roots and swing on lianas that dangle from the trees overhead. They can climb up precipitous staircases to get amazing views and follow the story of the great battles of the past from the many rock carvings. Then after a busy morning of sightseeing, everyone can relax in a gorgeous pool at one of the many excellent hotels nearby.
Away from the Angkor Temples there is a stunning coastline, lush and unexplored jungles and picturesque small riverside towns dotted along the Mekong.
Cambodia is a great country to visit either on its own or combined with Thailand, Vietnam or Laos, its three neighbours. Check out our Top 10 Things to do in Cambodia with kids or our Cambodia Armchair Traveller photo blog for more inspiration.
Example Cambodia family itineraries
All of our itineraries are bespoke which means that they are tailor-made for your own specific family. We will take into account the ages of your children, your interests, your budget and so on. However, to give you an idea of what you could do on a family holiday in Cambodia, have a look at our example itineraries, Cambodia Highlights and Highlights of Cambodia & Vietnam.
Also check out the various places that you might like to visit on your trip. If you need further inspiration, have a look at our Cambodia photo gallery.
Lastly, don't forget to check what the weather will be like at the time that you want to travel. Or simply give us a ring and we'll be delighted to advise you on the best Cambodia family holidays for you.

Call us and we will be happy to provide you with a free-of-charge no obligation itinerary and quotation designed for you.

Talk with our friendly team about your family travel needs.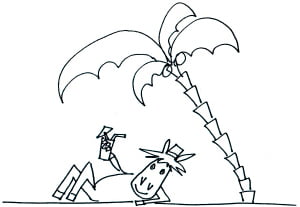 "It was just brilliant, thanks so much Liddy. Itinerary was perfect, guides were excellent and the driving was good too… the girls loved it all"