It may not be your usual family holiday destination but a family holiday to Japan will wow you like no other. The archipelago comprises 6,852 islands so it's not surprising that it offers great diversity in terms of landscape, culture and history. It's a beguiling hot-pot of ancient, cutting-edge modern and Hello Kitty-cute. This makes for a truly fascinating family trip.
Even if you've never travelled here before you'll be familiar with the iconic scenes of Japan. There are the futuristic neon skyscrapers of Tokyo and there are exquisite ancient temples. You will see avenues of cherry blossom in spring and ruby red maples in autumn. There are snow monkeys warming up in hot springs in Yadanaka and painted geishas walking around Kyoto. And there are bullet trains that speed across the country, linking not just cities but also centuries.
The country is intriguing, enchanting and inspiring. On a family holiday to Japan we'll show you not just the highlights but some captivating off-the-beaten track places too. This is a country that is so much more than a sum of its parts. Less prohibitively expensive than it used to be, it is a country thoroughly deserving of the tourist upswing of recent years and a new favourite for a family holiday.
Our top activities on family holidays to Japan include:
Explore the neon lit, futuristic city of Tokyo
Meet a robot that's almost human
Be wowed at Kyoto's Samurai and Ninja museum
Travel on the Japan's bullet trains
See snow monkeys bathing in hot springs
Walk a section of the ancient Nakasendo Trail
Stay in a traditional ryokan
Fish for your own meal in Tokyo
Relax on a deserted beach in Okinawa
Meet Mickey Mouse in Disneyland Tokyo
Kids will adore a family holiday in Japan. Whilst it's probably as far-flung a destination as it's possible to visit, Japan is reassuringly modern, clean and safe. It's also well geared up for tourists and not as culturally different as some other Asian countries.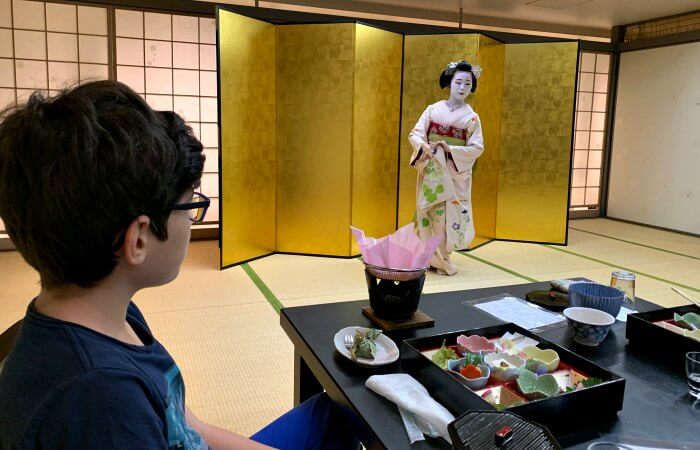 As tempting as it may be to hop from temple to temple, your kids won't thank you for it after the third one. Luckily, thanks to the Japanese tendency to ace just about everything they do, there's a whole host of family friendly attractions. These will keep even the non-manga reading or anime-watching members of the family entertained. Amongst many others, there are theme parks (and yes, that does include Disneyland), ski-slopes, animal and sea-life sanctuaries. Be inspired by our Japan with kids blog.
Alternatively you can slow the pace down and learn about traditional Japanese culture. For maximum playground bragging rights, we can't think of anything more compelling than learning how to use a samurai sword. You can also engage in less terrifying propositions, from dressing up as a traditional geisha in Kyoto or learning to cook sushi and tempura.
Feeling more Zen-like? Japan's beautiful surrounds are also a boon for those who love the simple things in life. On a family holiday in Japan you could partake in the Japanese healing art of 'Shinrin-yoku' (forest bathing) or relax in some hotsprings. You could also enjoy a simple hike in stunning countryside for restful, reflective, re-charge the batteries days.
If you'd like to talk about a possible trip, simply ring us or email using our contact page, and we'll be delighted to advise you on the best Japan family holidays.

Call us and we will be happy to provide you with a free-of-charge no obligation itinerary and quotation designed for you.

Talk with our friendly team about your family travel needs.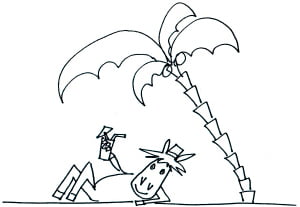 "What an amazing place. Loved it. Extraordinary, baffling and beautiful all at the same time. "