America is hard to beat when it comes to planning the ultimate family holiday. There is enough here to keep everyone happy – whether you are looking to tick off some iconic cities such as LA, Las Vegas and New York or wanting a wilder experience in some of the great national parks. Take the renowned route between San Francisco and Los Angeles, following the dramatic Pacific Coastal Highway. Or embrace the Wild West on a cowboy ranch in Colorado. Hike the trails of Yellowstone and Yosemite National Parks and enjoy the wow factor of the Grand Canyon. With its wealth of fun experiences, legendary locations and stunning scenery, USA family holidays are a guaranteed success!
The keyword to USA family holidays is fun. There are so many quintessential locations and activities to enjoy here. Stroll the Hollywood Walk of Fame, cruise the neon-lit Las Vegas strip, climb the Statue of Liberty, ride the rides at Disneyland (California) or Disneyworld (Florida), take in a drive-in movie, enjoy the simplicity of a motel and the OTT glitz of the MGM Grand. America's great national parks will appeal to any active family – count the canyons of Canyonlands National Park, the arches of Arches National Park and hit the trails of Zion, Bryce and Grand Teton – on horse, bike or foot.
Spot the wildlife of the Rockies on a guided hike then spot the 'wilder life' of Malibu and Beverly Hills on a guided celebrity tour. From bears and bison to Las Vegas magicians and Broadway actors, USA family holidays are packed full of excitement and entertainment.
Our top activities on USA family holidays include:
Cycling the Golden Gate Bridge
Hiking the Grand Canyon
Driving the Las Vegas strip
Bear-spotting in Yosemite
Geyser action at Yellowstone
Slot canyoning in Zion
Whale-watching from Monterey
Exploring the Pacific Coast
All-you-can-eat diners!
With the freedom of self-drive, USA family holidays offer flexibility and fun. Pick a picnic spot along the Big Sur coastal highway, zig-zag down San Francisco's Lombard Street, stop to snap grizzlies and bison in Yellowstone National Park and take an unbelievably scenic drive through the red sandstone landscape of Monument Valley. Road journeys can be tempered by milkshakes and ice-cream stops as well as ogling the shiny super trucks, brash billboards and kitsch 'only in America' landmarks along the way. Kids will love travelling through an ever-changing movie set from downtown LA to New York's Central Park – Hooray for Hollywood indeed!
Activities on USA family holidays can be tailored to suit all ages. Buggy and toddler-friendly trails allow access to most national park highlights (whether on foot or by bike with trailer, tag-alongs and ebikes widely available). Older ones can tackle more adventurous sports – white water raft the Colorado River, attempt the Half Dome Hike in Yosemite, SUP and Via Ferrata at Lake Tahoe – or take on the deep-pizza challenge in Chicago!
Everything is giant in the USA – from the sequoia trees and redwoods of California to the New York Giants football team, from the food portions at the diners to the distances on the highways. USA family holidays are full of giant adventures – let us tailor your trip so that you can make the most out of your time.
Example USA family itineraries
All of our USA family holidays are bespoke which means that they are tailor-made for your own specific family. We will take into account the ages of your children, your interests, your budget and so on. With such a massive area to choose from it can be hard to know where to start. We have decided to concentrate on the areas of California's Pacific Coast and the great national parks of the West. To give you an idea of what you could do on a family holiday in the USA, have a look at our sample itineraries, Classic California for Families and Western National Parks USA.
Also, check out some of the other places that you might like to visit on a USA family holiday and if you need further inspiration, have a look at our gallery.
See our When to go to the USA page to find out more about the weather and what it will be like at the time that you want to travel. Or simply give us a ring and we'll be delighted to advise you on the best USA family holidays for your family.

Call us and we will be happy to provide you with a free-of-charge no obligation itinerary and quotation designed for you.

Talk with our friendly team about your family travel needs.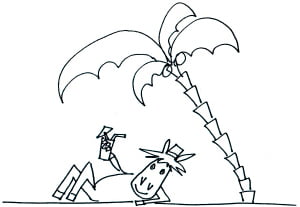 "Such an AMAZING trip… we loved San Francisco and Yosemite, Sedona was incredible and Sequoia really special"