Off limits to western travellers until the late 1980s, Laos has an 'untouched' quality that you no longer find elsewhere in South East Asia. It is this, combined with its verdant, jungle covered hillsides, stilt-house villages, soaring waterfalls and charming towns that makes Laos such a firm favourite at Stubborn Mule.
Here your family will experience a cultural melting pot from tattoo-faced hill tribes to the still French-speaking cosmopolitan café and gallery owners in Vientiane and Luang Prabang. The landscape, too, is just as varied, with much of the country made up of rugged mountain ranges and highlands, the rest paddy fields and karst limestone scenery.
If you're a return traveller to Asia or want your family to experience a gentle introduction to the cuisines, culture and landscape of the wider region, we can't recommend a family holiday to Laos highly enough.
Our top child-friendly activities on family holidays to Laos include:
Authentic hilltribe trekking
Stay in a treehouse in the forest canopy
Enjoy a tuk-tuk tour of Vientiane
Slow-boat down the Mekong River
Explore the Plain of Jars, Laos' 'Stonehenge'
Learn how to care for elephants
Watch saffron-robed monks gather alms
Witness mighty waterfalls
It's the laid back, relaxed yet welcoming quality that makes a family holiday to Laos such a success; there are no major cities in the entire country and even the capital, Vientiane, has a provincial feel to it.
The people are amongst the most friendly in Asia and will welcome children with open arms, bending over backwards to ensure that you have everything you need for your stay. The cuisine is sensational, but if you have fussy children that don't fancy a bowl of laap chicken, the restaurants will be perfectly happy to serve up something more child-friendly.
Some distances are long, so do be careful not to include too much on a family holiday in Laos. Instead concentrate on a particular part of the country or combine areas that are well connected by the domestic flight network.
For more information about these and other activities, take a look at our Top 10 things to do with Kids in Laos blog.
Example Laos family itineraries
All of our Laos family holidays are bespoke which means that they are tailor-made for your own specific family, taking into account the ages of your children, your interests, your budget and so on.
However, to give you an idea of what you could do on a family holiday in Laos, have a look at our sample itineraries, Laos Highlights and Thailand, Laos & Cambodia.
Also check out some of the other places that you might like to visit on a Laos family holiday and if you need further inspiration, have a look at our gallery.

Call us and we will be happy to provide you with a free-of-charge no obligation itinerary and quotation designed for you.

Talk with our friendly team about your family travel needs.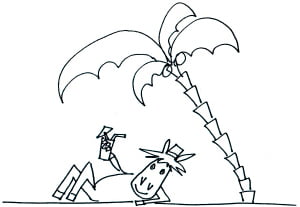 "The guides in Laos were brilliant, a delight to be with and made our time here very special"