With its sun-soaked coastline, remarkable ruins and fairy-tale landscapes, Turkey is a winning destination for families. It's quick to get to and offers an incredible variety of landscapes and activities. The kids will marvel at the chaotic and labyrinthine streets of Istanbul. They will enjoy meandering along the peaceful trekking paths of the Taurus Mountains. In the natural outdoor playground of Cappadocia, they can hike, bike or ride through the mysterious lunar-like scenery. And along the Turquoise coast they can dive into the dazzling aquamarine waters.
On a family holiday to Turkey, ancient history is everywhere, a constant (-inople you could say….). In fact, two of the seven wonders of the ancient world are found here. The food is lip-smackingly good. Even the fussiest children will enjoy mezze, kebabs and sticky sweet baklava. There are a plethora of different accommodation options too. You can spend the night in a charming boutique hotel or under the stars on a traditional gulet sailing boat. For a slice of the Flintstones, you can even spend a night in a cave hotel – Yabadabadoo indeed!
Our top activities on family holidays to Turkey include:
Haggle in the Grand Bazaar of Istanbul
Hot air balloon ride in Cappadocia
Paddle over Kekova's sunken ruins
Play Roman gladiators in Ephesus
Swim the blue lagoon at Olu Deniz
Hike the Lycian Way to Mount Olympos
Sail the Turquoise Coast in a traditional gulet
Sleep in a cave hotel in Goreme
Cruise from Europe to Asia on the Bosphorus
Turkey family holidays are perfect for children. Although the country as a whole is vast, the distances along the aptly named Turquoise Coast are extremely family-friendly. Here the kids can enjoy a winning formula of activities combined with R&R on the sandy beaches. On one day you can walk over centuries-old chariot tracks in the incredible Roman ruins of Ephesus. On another, go white water rafting beneath ancient aquaducts. Then end up on a beautiful beach for some relaxation before flying home.
With a flight time of around 4 hours from the UK, Turkey is wonderfully accessible. There's no tricky jetlag for the kids and you can easily fit a Turkey family holiday into a half term break. It's ideal any time from the Easter holidays to October half-term.
Example Turkey family itineraries
All of our Turkey family holidays are bespoke. This means that they are tailor-made for your own specific family. We will take into account the ages of your children, your interests, budget and so on.
In some parts of Turkey, particularly along the Turquoise coast, it is very easy to self-drive. This provides great flexibility and is ideal for many families. We can advise on whether or not this is a suitable choice for your trip.
To give you an idea of what you could do on a family holiday in Turkey, have a look at our sample itineraries, Highlights of Turkey and Turquoise Coast Adventure.
Also, check out some of the other places that you might like to visit on a Turkey family holiday. If you need further inspiration, have a look at our gallery.
See When to go to Turkey to find out more about the weather and what it will be like at the time that you want to travel. Or simply give us a ring and we'll be delighted to advise you on the best Turkey family holiday for you.

Call us and we will be happy to provide you with a free-of-charge no obligation itinerary and quotation designed for you.

Talk with our friendly team about your family travel needs.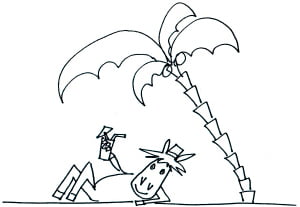 "Turkey was sensational. The kids loved it, my parents loved it and of course J and I rediscovered all the wonderful places we'd visited in our younger lives. Just brilliant "