Jordan is one of our favourite countries in the Middle East, encompassing all that we love about this region. There are incredible historic sites, stunning scenery, mouth-wateringly delicious food and wonderfully friendly people. The distances are relatively short so you can do a lot of exciting activities on your Jordan family holiday and still have time to relax at the Red Sea.
Petra is undoubtedly one of the world's great historic sites, a whole city carved out of the rock. Older kids will be wowed when they recognise the setting for scenes in the Indiana Jones film 'The Last Crusade'. Younger kids will enjoy following tiny goat tracks to the hidden corners and finding remote temples carved from the rock. And that's not all… the Roman ruins at Jerash are some of the best preserved of the old Roman empire.
Nearby the desert at Wadi Rum is spectacular, with huge sandstone outcrops of rock, steep sand dunes and stunning sunsets. The huge canyon at Wadi Feynan offers magnificent vistas and great hiking trails, a popular activity included in many Jordan family holidays. And what better way to re-charge the batteries at the end of the day than a glass of hot, sweet mint tea and a mound of falafel and hummus!
There is so much to do on a Jordan family holiday. Some of our favourite activities include:
Exploring the awe-inspiring 'lost' city of Petra
Scrambling over the ruins at the Roman city of Jerash
Riding a camel through the canyons of Wadi Rum like Lawrence of Arabia
Singing Bedouin songs around a camp fire under the desert stars
Covering yourself in mud and washing it off in the Dead Sea
Hiking in the Dana Nature Reserve with a donkey as back up
Relaxing on the shore of the Red Sea
From a purely practical point of view, a family holiday to Jordan works very well. It is a short flight from the UK so there is no jet lag and it is a small country so the driving distances are short. It is also very good value so you can take the whole family away without breaking the bank.
On a more exciting note the kids can ride camels through the desert of Wadi Rum, climbing up the weird and wonderful rock formations before careering back down a sand dune and spending the night in a Bedouin camp in a goat-hair tent. They can clamber over the ruins of the little-visited crusader castle at Ajlun in a beautiful hill-top location. And they can don a snorkel and mask and swim in the clear buoyant waters of the Red Sea, home to masses of coral and brightly coloured fish.
For more family-friendly activities see our Jordan with Kids Top 10 blog.
Example Jordan family itineraries
All of our itineraries are bespoke which means that they are tailor-made for your own specific family, taking into account the ages of your children, your interests, your budget and so on.
However, to give you an idea of what you could do on a family holiday in Jordan, have a look at our sample itineraries, Highlights of Jordan and Active Jordan (for Teens).
Also check out some of the other places that you might like to visit on your trip and if you need further inspiration, have a look at our Jordan photo gallery.
Lastly, don't forget to check what the weather will be like at the time that you want to travel. Or simply give us a ring and we'll be delighted to advise you on the best Jordan family holidays for you.

Call us and we will be happy to provide you with a free-of-charge no obligation itinerary and quotation designed for you.

Talk with our friendly team about your family travel needs.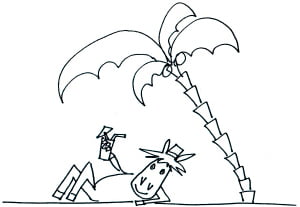 "Definitely one of the best holidays we have done with the kids… the right pace for our family and mix between travel, excursions and relaxing."