It would be hard to think of a more exciting, varied and accessible destination than Canada for a family holiday. Bordered by the Atlantic, Pacific and Arctic oceans as well as the good ole' USA, and with the Rocky Mountains and prairies in between, there is a huge amount of fun to be had on a Canada family holiday.
Outdoor enthusiasts will love the forests, snowy peaks, emerald lakes and coast for all the adventure sports on offer. There's enough mountain biking, horse-riding and white water rafting to keep even the most ardent adrenalin junkie happy. Culture vultures will embrace the historical sites, colonial towns, world-class museums and fantastic (and safe) big city vibe. Foodies will happily snack their way through the dim sum of Vancouver's Chinatown and the BeaverTail pastries of Quebec.
Hike into the wilderness to see black bear foraging on a lakeshore or canoe past moose grazing by a river. Listen to wolves howling at dusk or watch beavers building their dams. Snap pictures of whales from a cruise boat, kayak or SUP or hike along the Pacific Rim to spot sea lions, dolphins and otters. The opportunities for wildlife viewing are phenomenal and a real highlight of any Canada family holiday.
You can mix the urban buzz of Toronto and Vancouver with the genteel charm of Quebec City and Niagara on the Lake. Take a helicopter to a remote mountain lodge or a seaplane to a coastal retreat – or simply park your campervan at a peaceful lakeshore site. Tackle a challenging Rocky Mountain hike or take the cable car option. A Canada family holiday really does suit all ages, abilities and budgets.
Our top activities on Canada family holidays include:
Bear watching on Vancouver Island
Kayaking with dolphins at Tofino
Whale cruises from Victoria
Heli-hiking in the Rockies
Driving the Icefields Parkway
Howling with wolves in Algonquin
Making a splash at Niagara Falls
Cheering teams at a baseball game
A Canada family holiday works brilliantly for the children. To start with there are many direct flight options so it's a pretty easy journey to get there. Once you have arrived, you can enjoy the freedom of the open road from your hire car (or campervan). This means you can pick and choose where and when you take that picnic lunch or which vineyard to visit. Or you can screech to a halt to photograph that bear or moose lumbering across the highway in front of you.
Younger kids will love the stroller-friendly trails, all you can eat menus and double-bedded hotel rooms. Older ones can absorb the lively North American street scene, portage a canoe between lakes in Ontario or hit the Pacific surf. And all ages will love loading up their hot dogs from a city corner street stand – surely the most fuss-free dining option ever…
Example Canada family holiday itineraries
All of our Canada family holidays are bespoke which means that they are tailor-made for your own specific family, taking into account the ages of your children, your interests, your budget and so on. With such a massive area to choose from it can be hard to know where to start. But to give you an idea, have a look at our sample itineraries, Western Canada for families and Lakes, Falls and Cities of Ontario.
Also check out some of the other places that you might like to visit on a Canada family holiday and if you need further inspiration, have a look at our gallery.
See When to go to Canada to find out more about the weather and what it will be like at the time that you want to travel. Or simply give us a ring and we'll be delighted to advise you on the best Canada family holidays for your family.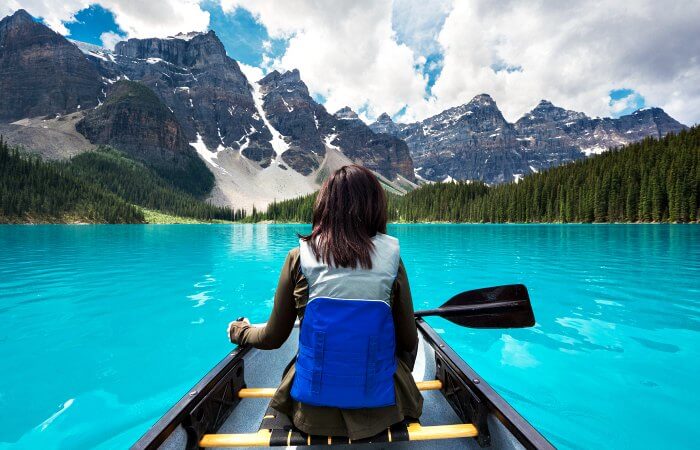 Call us and we will be happy to provide you with a free-of-charge no obligation itinerary and quotation designed for you.

Talk with our friendly team about your family travel needs.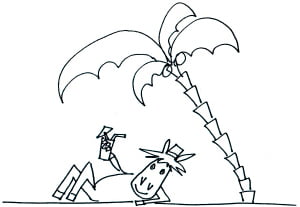 " Canada totally exceeded our expectations. You don't have to walk far to get away from other people. Loved the SUP tour at Tofino, the Rockies were just magnificent and Banff amazing"