South Africa Customer Reviews
We are very proud of the feedback that we get from our trips and are pleased to share reviews from past travellers. These are kept as up to date as possible. Please have a read through to get a real sense of the kind of experience that you might have on a family trip to South Africa.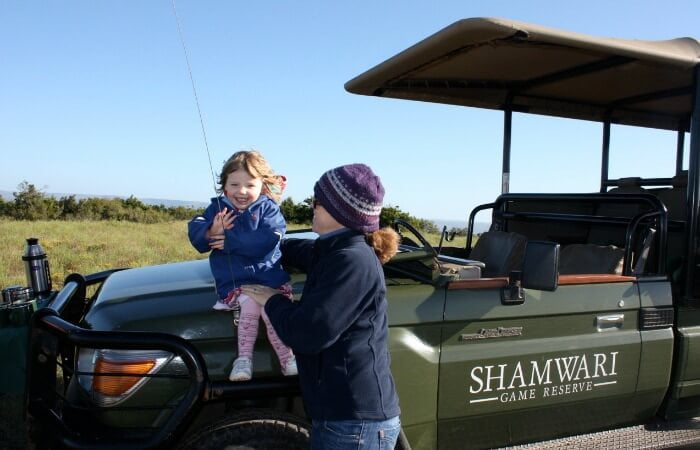 Family David (with children aged 8 & 10)
Travelled Christmas 2019 / New Year 2020
Dear Helene – Thank you so much for organising such a wonderful trip for us to South Africa. It was so well organised and your choice of hotels was brilliant, in particular the game reserve which was one of the best places I've ever been to. I'll be in contact again once my finances have recovered to arrange more amazing trips (Argentina, for example!).
Jackson Sykes Family (with grandparents and children aged 12 & 16)
Travelled Summer 2019
Hi Helene – Thank you so much for all your help in arranging such a special holiday for us, our two teenagers and my parents… In nutshell we ALL had the most amazing holiday! I don't know quite where to start hence the rather lengthy review. We had so many incredible experiences. It was truly a magical holiday with so many memories and first time experiences that we will always remember.
I have tried to break our review down a little so here goes:-
South Africa in general – getting around
What a vast, diverse and beautiful country.  Distances are huge. Roads however are great (apart from Swaziland).  Google maps is essential.
Tip:  Physically stop the vehicle at stop signs (not a rolling stop) also watch out for speed traps in the local villages although how anyone could speed when there are so many speed bumps I will never know! Off road is slightly more daunting but doable! You just have to go steady and you get there eventually it made for exciting but bumpy drives if rather dusty.  Driving at night/dusk is not ideal.  There are no 'cats eyes' in South Africa and no street lights outside of the cities.  Cows and donkeys are free to stray onto roads, as well as people who also walk on the side of motorways which makes for quite a scary driving experience.  If at all possible try to drive during daylight hours.
Weather
Beautiful sunny days but the evenings and early mornings were really quite chilly.  Swimming pools were for the braver ones amongst us the water was cold as was the sea!  Beautiful dark skies for star-gazing.
Accommodation
ALL of the accommodation was wonderful.  Hosts were welcoming and couldn't have been more helpful whether this was in the National Park, self-catering or Bed and Breakfast.
Safety
We didn't have any incidents on holiday although we were careful not to 'stand out' or leave things on show in the vehicle.  We never felt unsafe however we did not venture into the big cities.  Although some towns do have areas of extreme poverty we did not feel threatened.
Food
Fabulous! Portions are typically large and there is something for everyone. Breakfasts were again wonderful.
The wildlife and activities
What can I say.  It was like being part of the 'Lion King' film – simply magical.  We saw over 50 species of animals and birds.  The most magical of experiences, from experiencing a walking safari and seeing black rhino first hand, to swimming with sharks just outside Durban – this was a truly amazing but unbelievable experience. Travelling over the canopy of trees and gorges in the Drakensberg Mountains by zip line is also a must, also horse riding in the mountains. All of the activities we participated in were professionally run, safe and environmentally 'on it'.  We had one arranged Guided Tour at Perrys Bridge Hollow. Our guide Paul was fantastic and his knowledge was truly quite incredible. We visited Blyde River Canyon (breath taking) and the Three Roundavells and also Bourkes' Potholes.
Kruger National Park and St Lucia and the wetlands – amazing wildlife.  Seeing hump back whales breeching out at sea was incredible.  Hearing lions 'growling' to one another in the night while you are in bed is something never to be forgotten.  If you love wildlife then South Africa is truly the best place to experience it.
Drakensbergs was also amazing.  Superb mountain ranges.  Finding porcupine spines was a highlight as well as coming across giraffes as we were walking in the mountains – you can't quite believe what you are seeing!
Downsides
We travelled a lot between accommodation and there were some very long drives (4 to 5 hours at a time) but it was worth it.  Having two teenagers engrossed in their phones on these drives was for once very handy, however I think it was tough for the older generations that were travelling with us!
We found bureaucracy in the airports very challenging. Leave yourself plenty of time between internal flights.
Thank you
All in all a truly wonderful holiday and thank you so much Stubborn Mule for making it happen.  You were 'on the nail' with everything we hoped for and it was a joy!
Hall Family (with children aged 1 & 4)
Travelled May 2019
Hi Claire – We had a great time… Thanks for everything, I have already recommended you to lots of people! Feedback on the accommodation: amazing flat in Cape Town , loads of space and great location… We spent a lot of time at the harbour which had great restaurants and lots of painted rhinos for A to spot!  We spent a day going to Cape Point and to see the penguins…
Franschhoek
– the best accommodation of our trip, the people were really welcoming, the apartment was massive and they had a great honesty bar. The wine tram there was great (and surprisingly kid friendly) but needs booking in advance.
Old Mac Daddy's – this was fun and the playground great for A.  We found it hard to find something on site to do during the day so we decided to drive around Hermanus and the coastline, which was beautiful.
Oudtshoorn – this was like stepping back in time, very nice though but I can imagine it might not be everyone's taste. There was a set menu for dinner, which was in a very formal dining room, luckily the boys were on their best behaviour but I can imagine it might not be appropriate for some families. We went to the bird world on our drive to Storms River, which the boys loved.
Storms River – we found an amazing diner on the way in Barrydale called Diesel and Crème, which did the best milkshakes so would recommend that as a stopping point…
Kareiga Game Reserve – this was amazing, accommodation was great and we managed to do 6 game drives with the kids. They also had a good children's room onsite.
Happy to talk through any other feedback if it would be helpful.
Thanks again.
Wiles/Rutherford Family (with children aged 6 & 9)
Travelled Easter 2019
Dear Lee – We had an absolutely wonderful time in South Africa and Swaziland! It really was the family holiday of a lifetime. You come from a very beautiful country Lee. We loved it! I have a few comments about the trip which might help future travellers.
Blyde River Canyon
– definitely worth a visit, especially the top end by the Three Rondavels. Absolutely stunning scenery. We enjoyed the walk around the waterfall at Bourke's potholes too. We also went on the cliff lift at Graskop, which was fun with a nice walk along the gorge floor. We also went to Harry's pancakes on your recommendation – very yummy pancakes – we would definitely recommend a stop here! The stay at the hotel here was great- it's a little oasis with amazing food.
Chimp Eden – we all really enjoyed this tour. It was very educational and the guide was enthusiastic and very knowledgeable about the chimps.
Lukimbi Lodge – Wow, wow, wow! This place was amazing – we thought there must have been a mistake with the booking as it was so lovely and luxurious… This is an amazing place. All of the staff were fantastic, so friendly and helpful.  We really were made to feel like VIPs, it was very special. It was great for families too – our kids loved the children's programme where they went off on their own with one of the rangers. They did cool things like shooting air rifles and making plaster casts of leopard footprints in the bush. I would definitely recommend it for families.
Swaziland – what a gem. We really loved the mountainous scenery and the more rural nature of the country. We went on the Malolotja canopy tour (zipline through a gorge), which we all really loved. My daughter is 6 and she managed it no problem. She is quite tough though, so perhaps a more nervous 6 year old might not want to do it. Our 9 year old was fine. We also went to the Swazi cultural village and had a tour round the village and then watched some Swazi dancing. I even took part in the dancing Lee – it was fun.
There is a lovely waterfall there too that you can walk to. We also visited Swazi candles and ended up buying some candles as they are really lovely- you just can't resist a purchase! The Foresters Arms was quite a traditional lodge but nice, and the food was good. It's a very peaceful place to stay.
Ghost Mountain Inn – another amazing place! We had to pinch ourselves again when we arrived, as it was so nice! They have a jetty on a lake that you can walk down to, as well as lovely swimming pools. The safari manager there, Jean, was incredibly helpful and very good with the kids. They have a kids programme – you can book various activities. Our two went on a bush walk with a ranger called Patrick and they had a fab time. They peeled and ate sugar cane! I would definitely recommend a stay here, it is lovely. We did a self-drive around Mkuze game reserve, which was nice. Sitting in the hides by the waterholes was good and a different way of seeing the game. I would say that we didn't see as much here as in the Kruger, but it was still good. ON our way to St Lucia, we drove through Hluhluwe Game Reserve. That was worth a visit – lovely scenery. We stopped for lunch at the Hilltop Camp there, which had amazing views from the terrace.
St Lucia – lovely place! We really enjoyed seeing hippos wandering around at night. We did two tours here – a hippos and crocodile boat tour and a bush and snorkelling half day trip to iSimalngaliso Reserve… On the latter trip, we went to Cape Vidal and swam in the Indian Ocean – lovely and warm, and wow, what a beautiful beach! The guesthouse was a wonderful place to stay. We were the only people staying there, so it was very tranquil for us. It's in a great location and a very peaceful place to stay. Lovely breakfast. Would highly recommend.
Unhlanga. This was a very nice hotel, but the standard room we had was really small for 4 people… It was fine and we aren't complaining, but I would say perhaps to book a superior room with a little more space if you are going to book for a family of 4 again. Otherwise the hotel was perfect. The breakfast was lovely ad they had a gym and outdoor heated pool, which we used. It is in a great location too, near the Gateway Mall where we went for dinner both nights.  We ate Mozambican prawns – yum!
UShaka – great recommendation! We had a really fun day out here. We also enjoyed walking along the Durban sea front. It's a lovely city with a great beach.
Thank you again for arranging an awesome trip for us. We are delighted with the service we have had from Stubborn Mule and have already recommended you to lots of our friends!
Beth Family (with children aged 10 & 12)
Travelled October 2018
Hi Claire… Everything was great!! Things went so smoothly! I would be happy to hop on a phone call to discuss any specifics that would be helpful. Thank you so much for all your efforts to make it all go so smoothly and to visit such amazing places… an awesome trip.
The only two things that varied from the itinerary (and they were so minor!) were:
1) the drive from Thornybush to Nelspruit was not a game drive, it was a lovely drive through much of the farming/agricultural area which was better than another game drive, in my view! We saw and learned about banana farming, macadamia nuts, timber, etc. We had a very good and interesting driver who made that informative.
And 2) one road to the Cathedral Peak Hotel was labelled differently than the signs in the town. The directions said turn left on R180 and the sign in town called the road R600. We only went about 3 minutes out of our way, figured it out and looked back around on our merry way.
Hope to talk soon while details are still very fresh in my mind!
Bach Family (with children aged 10 and 13)
Travelled Summer 2018
Dear Lee – We are trying hard to adjust to normal life after our amazing trip but we left our hearts in Africa so it is hard! Thank you very much for your help in putting our itinerary together. The South Africa part of our trip worked incredibly well and we were delighted with all of it. Your SA agents did a good job in selecting our accommodation and the quality and variety was very good. We met other holidaymakers who were not so lucky with their travel arrangements/agents so we counted ourselves very lucky. Your pre-travel info was very helpful.
Vaughan Family (with children aged 3, 7 and 10)
Travelled Februry Half term 2018
Back yesterday after a long but easy flight. Already back in the office but wanted thank say a big thank you for all you did for us. Our trip was just amazing. We did everything and had a fabulous time and can't wait to start planning the next one!
Anderson Family (with children aged 9 & 10)
Travelled Christmas 2017
We had an absolutely wonderful time on our trip to South Africa.  We found the country to be very warm, welcoming and absolutely breathtaking.  We enjoyed all of the accommodations and the length of driving on our transfer days wasn't overwhelming.  The highlights for the kids would be biking through the vineyards at Vrede en Lust, zip-lining in Tsitsikamma National Park and the Safari and activities at Ivory Tree Game Lodge…. Again, thanks for all your help in organizing such a memorable trip!
Maruf/Backhouse Family (with children aged 12,12 and 15)
Travelled Summer 2017
Hi Kelly – I don't know if you saw my Facebook pics but we all loved SA. We had a fab time despite the delay at the beginning of the trip which was a bit disappointing but I'm glad we contacted Simon and Liddy to sort out an airport hotel. That made a big difference. Overall we had an exciting and hassle free trip and I'll outline some comments on each place
CAR
– The car was a very tight squeeze for the 5 of us. We should have realised this at the outset when getting in 4 bags in the boot was a bit of a jigsaw puzzle. Luckily we didn't take a 5th bag.
SABI – Porcupine Ridge. Our stay with John and Jan was fab. The house was beautiful and we walked up the mountain behind it to get a great view of the waterfall on their suggestion. They were great hosts, lots of suggestions for dinner, trips etc very friendly and full of stories. Breakfasts were hearty. We were made to feel right at home. We booked some zip wiring at Hazy View which was very scary but amazing — I was terrified but the 2 guides with our group – about 10 people were brilliant. We managed to make up for the missed day and went to see a few local waterfalls plus the Sabi canyon/Three Rondavels and had a great meal at an African kitchen ( basic but very atmospheric – sat on logs to eat off tin plates etc ) on the way back from the 3 Rondavels. This was Jan's suggestion.
KRUGER – Fantastic 3 days in Kruger. Tented adventures were brilliant. Tents were comfy and not too basic and the guides were just fab. So knowledgeable, enthusiastic. The 5.15 am wake up call was a bit difficult but so worth it to see the sunrises. I have left a good review on Trip Adviser for them
SWAZILAND – the journey was long. The border crossing both in and out added an hour to the driving, plus we had to stop a few times to stretch legs as it was pretty cramped in the car. I think your estimates were a bit optimistic. Also It would also have been good to know that  the distance to the house from the tarred road was about 20 km. We did worry that we were in the wrong place.
But once we got to Wide Horizons the drive there was worth it. So utterly beautiful. John who was standing in for Rose was wonderful. We hit it off with him. Very kind and entertaining. The dogs were  also gorgeous. Truly a retreat, a total get away from it all.  We only left once to visit a local restaurant for lunch on the second day.
The evening we got there there was a fire on the hillside behind the house – apparently lit by some locals to grow stuff they wanted to hide from the authorities. Apparently this is common. The fire was a bit worrying as it did spread but John and Sibonile (who helped manage the land)  kept an eye on it through the night.  The next day John, Nyle and I went to try to inspect it- a bumpy ride in a pick up truck. Later that day John and Sibonile did a controlled burn to stop any future fires reaching the house. All this was totally fascinating. A real slice of life. The kids loved every minute of their stay at Wide Horizons.
Sodwana Bay — very spacious lodge and good food in the restaurant. We had some confusion about whether we had dinner bed and breakfast but Simon sorted that fairly promptly by phone.  Very beautiful beach with lovely dunes – on a very warm sunny day.
Hluhluwe River Lodge — absolutely beautiful place. So glad we stayed there. Unfortunately the weather had turned and we witnessed some very windy storms for the 2 days there. It was still good to get a range of life and weather – luckily we were prepared. We did go to the game park as well and saw lots of Rhinos – which a special feature there and got to St Lucia to see hippos and had sushi. No river cruise as it was too wet and windy.
All in all the trip was exhilarating and we loved it. Thank you for organising it. Hana took some lovely pictures. I will try to email a few to you.
Davies Family (with two children aged 7 and 10)
Travelled Easter 2016

Dear Liddy, thank you so much for everything you and your company did to make our family trip to South Africa such a wonderful success. This was our first time in Africa so S and I really appreciated the time you took (all the phone calls as well as emails!!) to go through every last detail, to answer all our questions, make sure the trip was perfect for the kids etc.  The holiday really couldn't have gone better.
Everyone we met was so welcoming and friendly – this was without exception – the guides in Kruger were so knowledgeable and really took the time with the kids to make the whole safari experience exciting and fun. We saw the big 5 but the kids also loved seeing hyena, baboons, hippos, everything really. And what can I say about Cape Town…… There is so much to do here we had to rush at the end to fit it all in. You were right we didn't have to have a car and found the taxis good value… actually in general everything felt very reasonable priced and both S and I agreed that we had some of the best wine we'd ever tasted!
Your organisation skills were superb and there was always someone there to help us to get from one place to the next. We've all got the safari bug and will be coming back to talk to you about Namibia next for sure. Really thank you so much.
Thompson Family (with two children aged 11 and 14)
Travelled Easter 2016
What an incredible trip. We loved it all and were so pleased that you persuaded us to try self-drive. It was very easy to get around with the GPS system and we didn't feel nervous at all. The B and Bs that you selected for us were spot on and made the children very welcome.
A particular favourite was the Morningside in Cape Town which we were very sorry to leave. The variety was brilliant and we loved how you had something in there for the adults and also for the kids. The highlight for the children was probably all the activities around Tsitsikamma but my favourite bit was the Winelands. I can now bore for Britain about the various different South African wines! Thank you for everything.

Call us and we will be happy to provide you with a free-of-charge no obligation itinerary and quotation designed for you.

Talk with our friendly team about your family travel needs.