Best of Argentina and Chile
From Buenos Aires, one of the world's most vibrant capital cities, head south to the some of the world's most jaw-dropping mountain scenery. The remote wilds of Patagonia are home to fantastically dramatic landscapes of towering ice pillars, remote glaciers, volcanoes, lofty peaks, penguin colonies and more. After exploring this isolated region, tackle the volcanoes of the Lake District before ending up in the charming city of Santiago. The perfect three-week active family adventure.
You will be escorted by English-speaking guides throughout.
Highlights
  Bike & graffiti tour of Buenos Aires
  Trek in Los Glaciares National Park
  Visit the vast Perito Moreno Glacier
  Ride with gauchos across the steppe
  Hike to famous Torres del Paine
  See Magdalena Island penguins
  Climb the Osorno Volcano
  Relax in a sumptuous vineyard
20 days from £7,000 pp
Plus international flights from £1,000
A three-week holiday in Argentina and Chile for a family of four usually starts from £28,000 plus internal and international flights.
Best of Argentina and Chile day-to-day itinerary
Day 1 Buenos Aires

Arrive in the country's capital where you will be met and transferred to your central hotel.
Famous for its Latin American vibe, Eva Peron, football and, of course, the sensuous tango, Buenos Aires is the perfect starting point for a family holiday in Argentina.
---
Day 2 Buenos Aires
A full day to explore Buenos Aires with a guide (on two wheels if this appeals, making the most of the excellent cycle lane system). You will take in colourful La Boca (home to the famous Boca Junior's Stadium), trendy Puerto Madero, historical San Telmo and the prestigious Plaza de Mayo. In the afternoon enjoy a fascinating Graffiti Tour in the northern district of Palermo. Why not try some of the delicious Dulce de Leche pastries at the famous El Ateneo, a former theatre now turned extremely grand bookshop.
---
Day 3 Tigre and the Parana Delta
Discover coastal life as you cycle through quaint riverside villages to the picturesque town of Tigre. From here you will board handmade canoes to navigate the waterways that wind their way through numerous lush islands, passing stilted houses and subtropical vegetation. Meet the artists who craft the canoes and enjoy a relaxing time in one of the world's largest deltas, a pristine natural environment surprisingly close to the city. Return to Buenos Aires for the night.
---
Days 4-6 Fitzroy Trekking
Fly south to El Calafate and transfer to the charming mountain village of El Chalten. With the towering spires of the Fitzroy range looming in the background, El Chalten is the main hub for mountaineering expeditions into the Parque Nacional Los Glaciares. From here there are numerous treks you can enjoy. Hike to the base of Mount Fitzroy or the stunning viewpoint of Laguna de los Tres or follow boardwalks through forests to waterfalls.  Just beware – that Patagonian wind can get fierce!
Read MoreRead Less
---
Days 7-9 Perito Moreno and El Calafate estancia
Return to El Calafate and enjoy a remarkable day at one of the world's few advancing glaciers, the Perito Moreno. Navigate your way by boat through recently calved ice blocks to a small beach. Here you will don crampons and enter a world of incredible blue ice formations, hidden crevasses and winding streams. Geography lessons take on a new meaning.
The next day head out with the gauchos on horseback in the spectacular setting of the Patagonian Steppe. After a gentle ride through the spectacular Cristina Valley, return to a working estancia to enjoy a traditional gaucho lunch.
---
Days 10-12 Torres del Paine
Transfer across the border into Chile and continue to the world famous Torres del Paine National Park. Surrounded by snow-capped mountains, towering jagged spires, tumbling glaciers and turquoise lakes, Torres del Paine is quite rightly considered one of the world's most dramatic and stunning mountain environments.  Herds of guanacos mill about the steppe and Andean condors soar overhead.
Hike up the scenic French Valley, cruise across Lake Pehoe, view the Grey Glacier or take easy nature walks along Lake Sarmiento.
For active families, Stubborn Mule definitely recommend the trek to Torres del Paine. This trek see you climb up steep moraine and through a giant boulder field before emerging at the base of the towers. These rise majestically before you, with the glacial lake visible below, the perfect spot for lunch.
---
Days 13-14 Punta Arenas
Bid farewell to glaciers and mountain spires and take the scenic road back to the harbour town of Punta Arenas. Punta Arenas has a wealth of fabulous seafood restaurants so indulge yourselves today with a shellfish and fish feast. Sea Urchin anyone? The next day you will get up close with penguins on a wonderful marine wildlife cruise, crossing the famous Magellan Strait to visit the massive penguin colony of Magdalena Island. Encounter playful sea lions and hopefully Austral dolphins and whales along the way.
---
Day 15 Lake District
Fly north to Puerto Montt and transfer to the beautiful town of Puerto Varas. This is located on the shore of Lake Llanquihue and has a distinctive German architectural style. Spend the afternoon getting wet and wild on a rafting expedition on the turquoise water of the Petrohue River in Perez Rosales National Park.
---
Day 16 Lake District
After breakfast, embark on a stunning trek up Volcano Osorno (2,660m). Hike through volcanic canyons where amazing rock formations are etched out of the canyon walls by the melting snows and glaciers of Osorno.  Head upwards to Desolation Pass where you will also see a wide variety of lava formations as well as spectacular views of Todos Los Santos Lake. Descend to Playa Larga for a (very) refreshing dip before heading back to Puerto Varas.
---
Day 17 Chiloe Island
Head towards the Pacific Ocean, where you will sail to Chacao, a village that dates to the Spanish colonial time. Continue to Puñihuil, a small island, which is the only place in the world where both Humboldt and Magellenic Penguins nest next to each other. Head back towards Ancud to visit its famous artisan market and enjoy a delicious lunch at Puerto Elvira before returning to Puerto Varas.
---
Day 18 Santiago
This morning you will fly to the Chilean capital. Take a walking tour of the city visiting the Plaza de Armas, the central fish market and the presidential palace before ascending Cerro Santa Lucia to view the city at sunset,
---
Day 19 Santiago
Enjoy a day spent amongst the famous vineyards of the Maipo Valley. Visit boutique wineries as well as the legendary Concha y Toro vineyard, all set in beautiful scenery. Enjoy tastings, wine cellar tours and a delicious lunch of local produce – the perfect way to round off your family holiday to Chile and Argentina.
---
Day 20 Santiago
Transfer to the airport for your flight home.
You may also like to consider extending your holiday with a trip to the Atacama Desert in the far north of Chile. For the ultimate family adventure, fly out to see the mysterious Moai statues lording over Easter Island, deep in the Pacific Ocean.

Call us and we will be happy to provide you with a free-of-charge no obligation itinerary and quotation designed for you.
Unparalleled family travel experience
Specialist knowledge across three continents
Hand-picked local partners
Every holiday is tailor-made for you
100% financial protection
24hr emergency contact number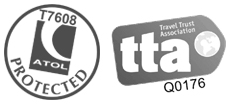 100% Financial
Protection
We are members of the Travel Trust Association, a trade association of Travel Agents, Tour Operators and Travel Organisers that operate trust accounts in order to provide financial protection for the consumer. Membership number Q0176.
Our ATOL number is T7608.