Brazil is such a huge country that it's impossible to see everything in a holiday of 2-3 weeks. Instead, we suggest that you choose the area that you are interested and do this area justice. To give you an idea, we have put together a selection of three sample itineraries. Do remember that these can all be tweaked to ensure that they are right for your family.
Our Highlights of Southern Brazil, starts in Rio and finishes in Iguazu Falls. Along the way you'll visit the colonial town of Paraty, the wetlands of the Pantanal as well as the eco-adventure base of Bonito. Our Brazil and Argentina trip is similar, but ends in the vibrant city of Buenos Aires in Argentina.
Our Rio, Amazon & Salvador trip offers plenty of culture, spectacular wildlife and gorgeous beaches. Note that this trip covers large distances and does require some longer internal flights.
Visit Rio, Paraty, Pantanal, Bonito and Iguazu Falls.
Plus international flights from £900
Visit Rio, Manaus, the Amazon, Salvador and Praia da Imbassai.
Plus international flights from £900
Visit Rio, Paraty, Emerald Coast, Bonito, Pantanal, Iguazu Falls & Buenos Aires.
Plus international flights from £900
There are of course lots of variations. For example you may want to spend longer in Rio or have more beach time at the nearby resort of Buzios. If wildlife is the emphasis you might like to tick off both the Pantanal and the Amazon. The order of each location can also be changed around – you can fly into Iguazu for example and end in Rio.
As ever, these example itineraries are just a guide to the kind of holiday that we can arrange for you. We will tailor itineraries to your own family, the ages of your children and any specific interests. Please do give us a call as soon as you are ready to start planning or if you'd like to talk with someone with firsthand knowledge.
All our Brazil itineraries are 100% financially protected with the Travel Trust Association, number Q0176, if you book with us. We also have ATOL certification, number T7608, provided by the Civil Aviation Authority.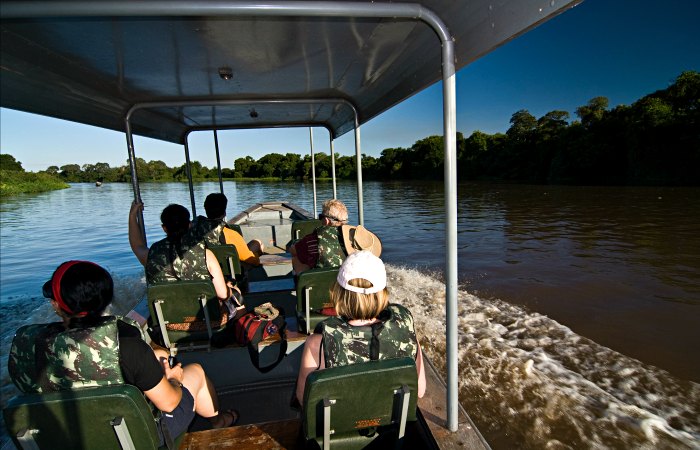 Call us and we will be happy to provide you with a free-of-charge no obligation itinerary and quotation designed for you.

Talk with our friendly team about your family travel needs.