Costa Rica has a number of micro-climates that mean that different parts of the country are better visited at different times of year. Our itineraries are designed with these regional differences in mind. During the European summer (July – August), the weather is likely to be best on the east (Caribbean) coast so our itineraries will usually finish up on this coast for some beach time. Also at this time turtles are expected along this coast and it is possible to see them come ashore to lay their eggs in Tortuguero, so this will also usually be included.
At Christmas and Easter, the weather is likely to be better over on the Pacific coast so we would usually concentrate the itinerary on the centre and west of the country to make the most of the sunshine.
In all cases the exact itinerary will be tailored to your family. Those with older children may want plenty of activities (white water rafting, zip-lining and so on) whereas those with younger children may want to spend longer at the beach and have a slower pace. You can also hop over to Panama for tropical island beaches and the impressive Panama Canal.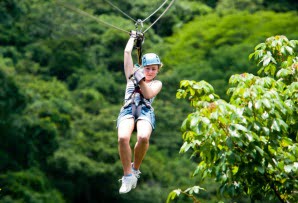 Includes San Jose, Bijagua, La Fortuna, Tortuguero National Park and the Caribbean coast.
Plus international flights starting at £750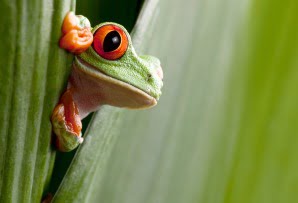 Includes San Jose, Manuel Antonio, Uvita, La Fortuna, Bijagua and the Pacific coast.
Plus international flights starting at £750
Includes La Fortuna, Manuel Antonio, Osa Peninsula, Boquete, Bocas del Toro, Panama City and Canal.
Plus international flights starting at £750
Remember that these are just example Costa Rica itineraries and your holiday will be tailored to your own specific requirements. Do get in touch as soon as you are ready to start planning or if you'd like to talk with someone with firsthand knowledge.
Rest assured that our Costa Rica itineraries are 100% financially protected with the Travel Trust Association number Q0176, should you book with us, and we have ATOL certification, number T7608, provided by the Civil Aviation Authority.

Call us and we will be happy to provide you with a free-of-charge no obligation itinerary and quotation designed for you.

Talk with our friendly team about your family travel needs.