Indonesia & Bali family holidays
Imagine the world in microcosm – lush, terraced landscapes, picture-perfect volcanoes, intricate temples, idyllic beaches, fabulously exciting markets and glorious cuisine. Welcome to Bali.
For families, Bali is the perfect South East Asian destination. Short distances make touring around the island a joy – and in any case, children will be wide-eyed as they watch local life meander by. Ox-carts lumber along dusty tracks, colourful festivals take over entire villages and smoking volcanoes loom high above endless verdant paddy fields. Spend a morning exploring the rainforest (in the company of inquisitive monkeys) then enjoy lunch high in the hills at a tea plantation before heading to the coast for paddling and water sports. Too active? Chill out in Ubud, where families can immerse themselves in the island's artistic and cultural heritage then relax and have fun in the sand and aquamarine waters of Bali's many beaches – an exotic form of 'Fly and Flop'.
From snorkelling amongst tropical fish to dawn climbs of live volcanoes and tasting mouth-watering local delicacies in the markets, a family holiday to Bali offers a wonderful diversity of experiences. And all around are the constant views of lush 'postcard' rice fields you will never tire of. Come and absorb the fascinating culture, rewarding activities and colourful scenes that a tailor-made family holiday to Bali can offer.
It may be halfway around the world but Bali is so compact that once you are there you can explore many of the wonderful sights easily, taking short day trips from a central base thus avoiding all that constant un-packing and re-packing. In around an hour from the airport you will find yourself at the heart of the island's artistic soul in Ubud, surrounded by lush rainforest. Get the kids bartering for their favourite batik in the markets, gorge on delicious coconut cake in one of the cool cafes, chatter to the wild inhabitants of the Sacred Monkey Forest and try your hand at making 'nasi ayam' in a local family home.
An absolute must is an evening spent wandering the 'warungs' (small eateries) and stalls of the night market where the food is so delicious the children won't even realise they are eating bean curd. Just watch the 'sambal' (chilli sauce)…
Some of our favourite activities on Indonesia and Bali family holidays include:
Seeing how batik is made and trying it out for yourselves
Having a go at creating some 'Bebek Betutu' at a cookery class
Enjoying sunrise on the crater rim of a live volcano
Meeting local artists and craftspeople in their workshops in Ubud
Discovering a colourful underwater world on a snorkelling trip in Bali Barat National Park
Eating out of a banana leaf alongside the locals at a night market
Getting up close to monkeys, elephants, birds of paradise and even Komodo Dragons
Watching your kids exploring the incredible temples at Borobudur on Java
Also check out our holidaying in Bali with kids blog for more ideas and photos.
It goes without saying that families of all ages will love the pretty, palm-fringed beaches. Snorkel over the coral from remote islands, take a dolphin cruise and learn to surf or paddle-board in the warm Indian Ocean waters. Even sandcastle-building takes on a tropical angle when decorated with colourful, exotic seashells.
Would-be explorers will get an adrenaline rush from climbing Mount Batur at sunrise (that would be a live volcano, naturally). Hop on bikes and peddle around the peaceful roads stopping at a street stall for a refreshing fruit juice. Watch a colourful religious festival take place at one of the many ancient temples dotted around the island. Or simply enjoy leisurely walks through mesmerising green rice fields and dense rainforest.
All of our itineraries are bespoke which means that they are tailor-made for your own specific family, taking into account the ages of your children, your interests, your budget and so on.
However, to give you an idea of what you could do on Indonesia and Bali family holidays, have a look at our sample itineraries, Highlights of Bali and Active Java and Bali.
Also check out some of the other places that you might like to visit on your trip and if you need further inspiration, have a look at our photo gallery.
Lastly, don't forget to check what the weather will be like at the time that you want to travel. Or simply give us a ring and we'll be delighted to advise you on the best holiday for your family.

Call us and we will be happy to provide you with a free-of-charge no obligation itinerary and quotation designed for you.
Bali & Indonesia in pictures

Talk with our friendly team about your family travel needs.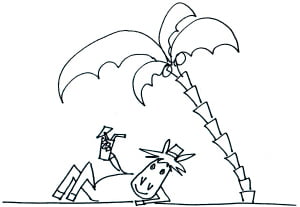 "What a great holiday! Snorkelling on Menjangan was incredible… we saw masses of marine life. We loved all the art galleries and met a local artist. Next time Flores and Komodo"